Adieu, Comrade N Sankaraiah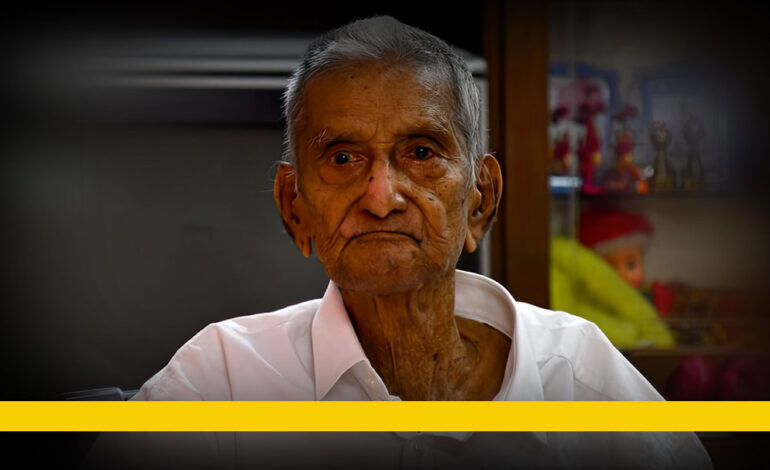 The passing of Comrade N. Sankaraiah marks the end of an era in the Indian Communist movement. The veteran leader of the Communist Party of India (Marxist) – CPIM- and one of the oldest Communist leaders of the country was 102 years old. 
Sankaraiah's illustrious life as a revolutionary started during India's struggle for liberation from the British Raj. He was a student of the American College in Madurai, when joined the freedom struggle. He was arrested just before his final examinations and could not get his degree. He was incarcerated multiple times by the British government and altogether spent eight years in jail till the eve of Indian independence.
Comrade Sankaraiah: Pages from History pic.twitter.com/eZYt4aBO6Z

— CPI (M) (@cpimspeak) November 15, 2023
Sankaraiah joined the Communist Party of India (CPI) in 1940 and became one of the key organisers of the Party in Tamil Nadu. He was one of the 32 National Council members who walked out from the top organisational body of the CPI to form the Communist Party of India (Marxist) subsequently.
He had a substantive role in building the Communist movement in Tamil Nadu. He was Secretary of the Tamil Nadu State Committee of the CPIM from 1995 to 2002. He was elected thrice to the Tamil Nadu state Assembly in 1967, 1977 and 1980. He was the leader of the CPIM group in the Assembly in 1977 and 1980.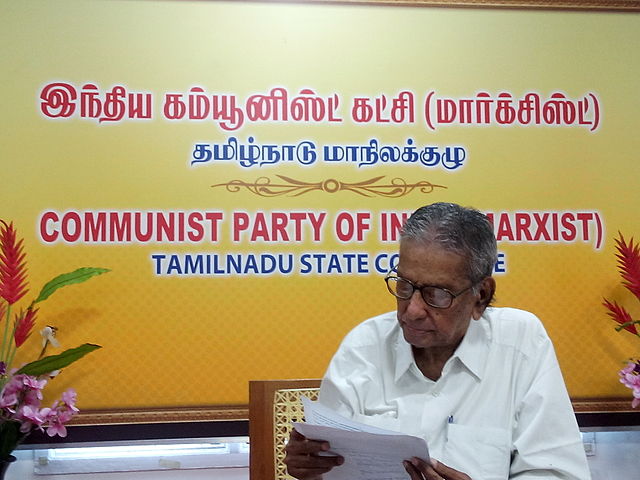 Sankaraiah was one of the pioneers of the national Kisan (farmers) movement. He held diverse positions in the All India Kisan Sabha, including that of the national General Secretary and President. He was also renowned as a powerful public speaker who could reach out to the people in their own language communicating Communist politics and policies effectively. He was a dedicated Marxist who was devoted to the Communist ideology and its political- organisational structures. Sankaraiah set high standards of integrity, probity and simplicity in public life.
Condoling his death, the CPIM Polit Bureau said that the Indian Communist movement has lost a leader with a glorious record, but also added that Sankaraiah's legacy would live on inspiring many generations.
The AIDEM pays tribute to this legendary freedom fighter and leader by publishing an excerpt from a chapter on Sankaraiah from the book, 'The Last Heroes: Foot Soldiers of Indian Freedom' written by P Sainath.

The chapter is titled, 'N Sankaraiah: Nine decades A Revolutionary'.
When the crowds rushed out on to the streets of Thoothukudi town- as they did across many parts of Tamil Nadu- a very young boy ran out to join them. In moments, he was part of the protest, shouting radical anti-British slogans. 'You may not know or realise that today," he tells us, 'but the execution of Bhagat Singh was an emotional turning point for the freedom struggle in Tamil Nadu. People were appalled and so many were in tears."
'I was just 9 years old,' he chuckles.
Today, he is 99 years old, but retains the fire and spirit that made him a freedom fighter, an underground revolutionary, writer, orator and radical intellectual. And a man who stepped out of a British jail on 14 August 1947….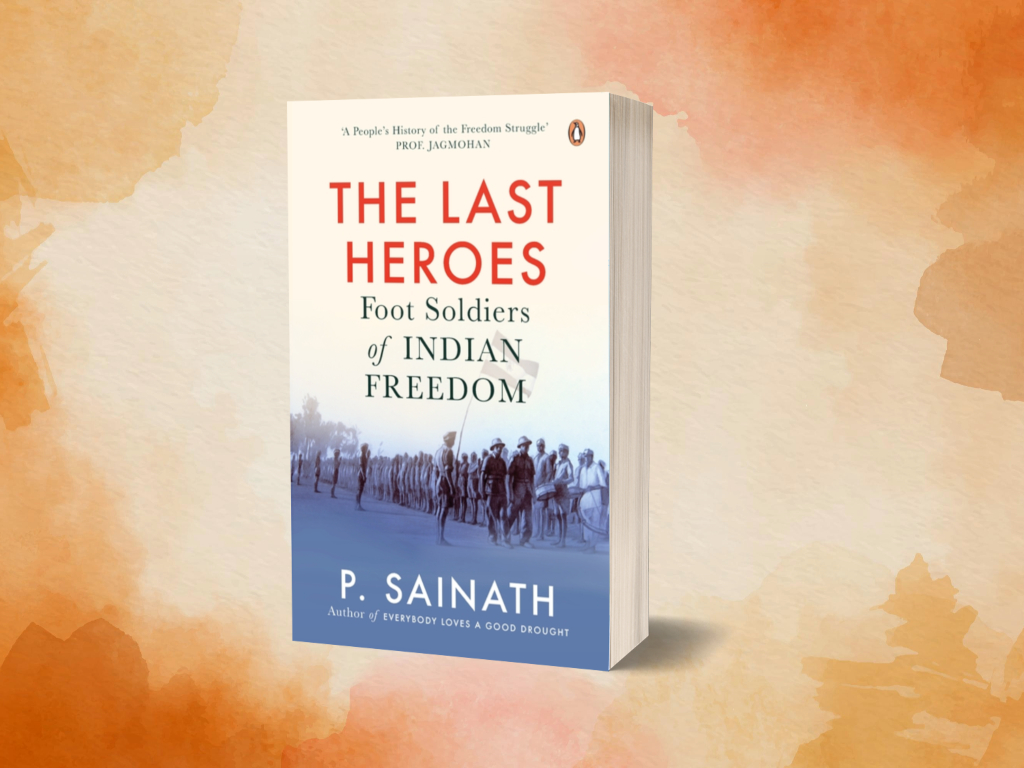 ….Batting on the cusp of a century when we first meet him in 2019, N. Sankaraiah remains intellectually active and still delivers lectures and talks. As late as 2018, he travelled from his home in Chromepet, a Chennai suburb- where we're interviewing him -to address the Tamil Nadu Progressive Writers and Artists Association meet in Madurai. The man who never completed his graduation because of his involvement in India's struggle for freedom went on to author several political tracts, booklets, pamphlets, and journalistic articles. 
He is one of just three surviving members from a family of ten children. His family shifted from Thoothukudi (earlier, Tuticorin) when his father found work in the Madurai Corporation. His mother was a homemaker.
Narasimhalu Sankaraiah came close to getting a BA in History at the American College, Madurai. But missed out on his final exams in 1941 by just two weeks. 'I was Joint Secretary of the college students' union.' And a bright pupil who founded the 'Parimelalhagar' Tamil poetry society on campus while also representing the college in football. He was very active in the anti-British Raj movements of the time…..
….By age 17, he was a member of the Communist Party of India (then banned and underground)….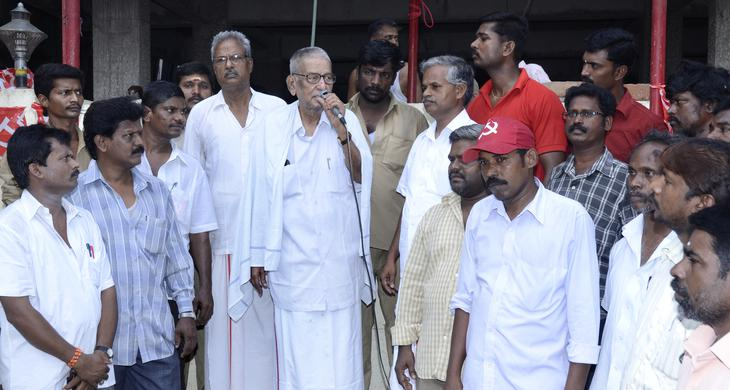 "….the British arrested me, on 28 February 1941. It was fifteen days before my final exams. I never came back, never completed my BA." Describing the moment of his arrest, he would say, decades later, "I was proud to go to jail for India's freedom, to be part of the Independence struggle. This was the only thought in my head." Nothing about a destroyed career. That was in line with one of his favourite slogans of radical youth of that time: "We are not job hunters; we are freedom hunters."
---
To receive updates on detailed analysis and in-depth interviews from The AIDEM, join our WhatsApp group. Click Here. To subscribe to us on YouTube, Click Here.