Where a Human Life is Cheaper than Cow Dung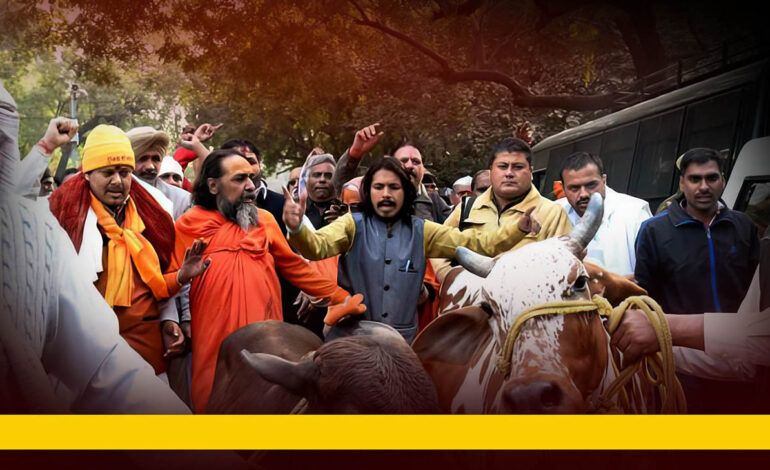 'The wheels of justice grind slow but grind exceedingly  fine'. This oft-quoted proverb  is interpreted to mean that even if justice is slow in coming, it will ultimately do justice to the victim.
But in real life the slow wheels of justice grind so much that lives are ruined forever. A case in point is what has happened to the a 22-year-old youth named Mohammad Aameen Anjum from Nashik, Maharashtra, who was arrested on August 27, 2020, by the officers of Nizar Police Station, Gujarat on the charge of transporting cows. The driver of the vehicle transporting the cows had escaped under the cover of darkness leaving his companion Anjum to fend for himself. A case was registered against him. According to the prosecution, the cows were being illegally transported from Gujarat to Maharashtra without required certificates issued by competent authorities  Based on oral submissions, the court found Aameen Anjum guilty and awarded him life imprisonment.
What is more disturbing (and what is highly ridiculous) are the grounds on which Anjum was punished. Samir Vinodchandra Vyas, Principal District and Sessions Judge, had entirely relied on unscientific and highly irrational theories proffered by the self-proclaimed cow protectors of a nation that is sought to be saffronised day in and day by the Sangh Parivar. The verdict, delivered in Gujarati, was roughly translated into English and published in Newclick, an online portal. Holding forth on the importance of protecting the cow, the honourable judge said:  "Cow is not only an animal, but a mother. No one is as humble as a cow. A cow is the living planet of 68 crore holy places and three crore gods. The whole universe is indebted with the multiple utilities of the cow which are beyond description…. The day there is no cow slaughter, all problems of the earth will be solved and there will be well being everywhere."
The judge stressed the need to contemplate on the "economic, social and scientific" apart from the religious and spiritual aspects of cow protection as well as slaughter.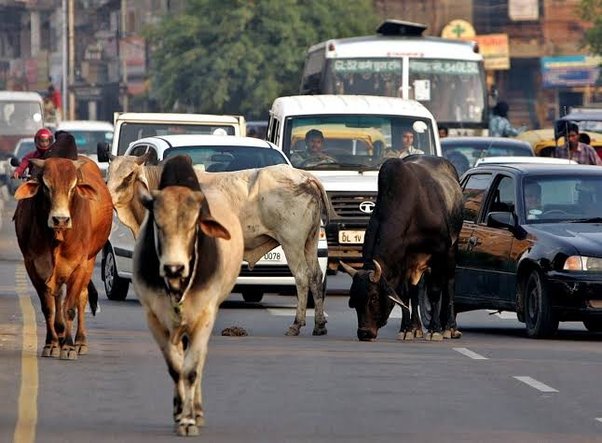 "Mechanised abattoirs have come up, and holy cow and its progeny are being slaughtered everyday. As a result, the bovines are facing constant threat to their lives. …Seventy-five percent of the livestock has been lost. There will be a time when people will not be able to draw its sketch. The widespread slaughter of the divine animal has caused several problems that exist on earth. It is resulting in the increase in irascibility and loose temper. Therefore, the heinous act cow slaughter must be discouraged," the court noted.
Discussing the religious importance of the animal, the judge noted Tridevis (a trinity of supreme divinity in Hinduism) are not separate from cows. The three goddess (Lakshmi, Saraswati and Parvati/Kali), notes the judgment, have emerged from Adi Gau Surabhi (the cow). The (Hindu) religion, it said, has manifested in the form of Neel Vrushabh — a bull that was born to a cow.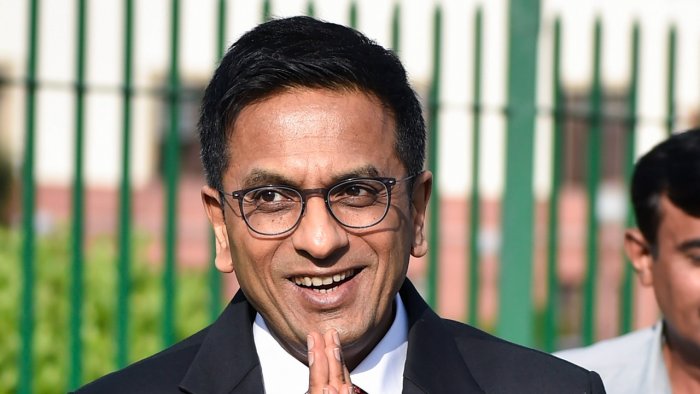 The cow — according to the court — is the mother of 'Rudra' (a Rigvedic deity associated with Shiva), daughter of 'Vasu' (a group of deities in Hinduism associated with fire and light) sister of 'Aditi Putras' (the sons of Aditi — the personification of the sprawling infinite and vast cosmos) and a treasure of 'Dhruv Roop Amrit' (an ancient formula of pure ingredients that provide intense nourishment to the skin).
"Cow and bull have special importance in the agricultural farming. And the food grains produced from natural farming, wherein cow dung is used a fertiliser, protects the human kind from various diseases," the judge noted, explaining the material and religious importance of the cattle.
The judge's lecture went on and entered the domain of science. He said: "Cow dung will protect everyone; it is anti-radiation… It's scientifically proven… This is a radiation chip that can be used in mobile phones to reduce radiation. "It'll be a safeguard against diseases." And, in support of his theory, he cited several  Several shlokas (verses) of Vedas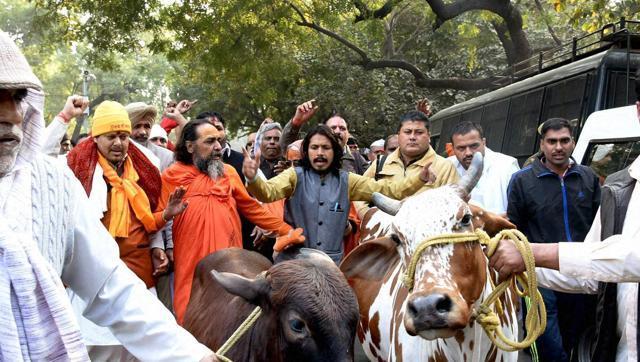 Even as observers sunk into shock and silence at the irrationality of a judge and the enormity of his punishment to the victim, B.R. Aravanidakshan, an enterprising television journalist  in Chennai, took it upon himself to send a petition to the Chief Justice of India drawing his attention to the theatre of the absurd in Gujarat. Offering a ray of hope, the National Human Rights Commission has taken up the case and registered a case against the judicial officer on 20th March 2023.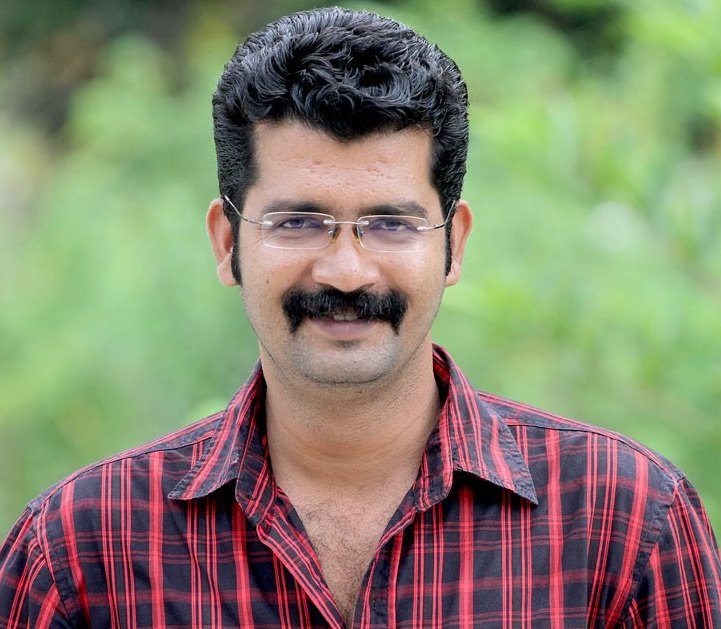 Herewith, we reproduce the petition filed by Aravindakshan: The AIDEM DESK
From
B.R. Aravindakshan
Journalist
No. 14/69 Arathoon Road
Royapuram
Chennai-600013
Tamilnadu
To
Dr.  Justice D.Y. Chandrachud
Honorable  Chief Justice of India
Supreme Court of India,
SUBJECT:  Petition to inquire whether life sentence has been awarded on the basis of religious belief
Greetings Hon'ble Chief Justice of India.
I am a journalist residing at the above-mentioned address. I submit this petition to you regarding the order passed by Mr Samir Vinochandra Vyas , Honourable Sessions Judge, Vyara Court, Tapi District, Gujarat dated November 04, 2022.
An FIR (C.R. No. 11824007200327/2020) has been registered at Nizar Police Station regarding the issue of illegal transportation of cows in a vehicle.
2)In that case, a 22-year-old youth named Mohammad Aameen Anjum from Nashik, Maharashtra, was arrested on August 27, 2020, by the officers of Nizar Police Station,Gujarat
3) The case was admitted on January 24, 2022, in the Vyara Court of Tabi District, and the case was registered on the same date. The judgement in this case between the Government of Gujarat and 22-year-old Mohammad Aameen was delivered on November 4, 2022, by Hon'ble Justice Samir Vinochandra Vyas. Free legal aid has been provided to Mohammad Aameen Anjum, who was the accused because he was poor and could not afford to hire a lawyer.
4) On November 04, 2022 , the judgement delivered by Hon'ble Justice Samir Vinochandra Vyas  sentenced the accused Mohammad Aameen to life imprisonment and a fine of Rs. 5 lakh. It has also been said that failure to pay the fine will result in an additional 5 years' imprisonment. Apart from this, 2 months' imprisonment twice, 3 months' imprisonment twice, one year imprisonment alone, and 15 days' imprisonment have been imposed as additional punishments.
(5) Hon'ble Chief Justice of India, from the day of his arrest on 27-08-2020  till the date of judgment on 04-11-22, the accused Mohammad Aameen Anjum has been in jail for 813 days and almost 30 months.
6) Hon'ble Chief Justice of India, I request that you read the judgement S.C.NO.02/2022 passed on November 04, 2022, by Hon'ble Justice Sameer Vinochandra Vyas in sentencing accused Mohammad Aameen Anjum.
(7) The judgment, delivered in Gujarati, is 24 pages long. Because I don't know the Gujarati language I read a 28-page English translation of the judgement that was published on Newsclick [an online portal]
 8) Various verses were quoted by Justice Samir Vinochandra Vyas  in that judgment. On the third page, in 12th line, the judge mentioned that science has proved that houses made of cow dung are not affected by atomic radiation.
9) Actually, I was very shocked to read those lines. I don't know on what scientific evidence the judge made that reference in his judgment.
10) Hon'ble Chief Justice of India, to protect cows, the Government of India formed the Rashtriya Kamathenu Aayog under the Ministry of Animal Husbandry and Fisheries on February 21, 2019. One of the functions of the organisation is to research materials like cow dung and urine.
(11) Rashtriya Kamathenu Aayog Chairman Dr. Vallabhai Kathiria held an official press conference on October 12, 2020, through the Central Government's Press Information Bureau. In that press conference, Rashtriya Kamadenu Aayog Chairman Dr. Vallabhbhai Kathiria said the following: "Cow dung will protect everyone; it is anti-radiation… It's scientifically proven… This is a radiation chip that can be used in mobile phones to reduce radiation. "It'll be a safeguard against diseases."
 12) The press conference of Dr. Vallabhbhai Kathiria, Chairman of the Rashtriya Kamadenu Aayog, caused a great stir in India. More than 600 researchers and scientists in India asked for evidence and have called for the public disclosure of data showing that cow dung can prevent radiation. But neither the Government of India nor the Rashtriya Kamdenu Aayog has ever made any data public.
13) In this case, on November 24, 2022, I raised some questions through RTI about the activities of Rashtriya Kamadenu Aayog. In the RTI application that I sent, there was also a question about whether the Rashtriya Kamdenu Aayog had conducted any scientific research.
14) The Ministry of Animal Husbandry and Fisheries has given me a written reply on December 06, 2022 to my question that there is no information regarding the research. Not only that.. Rashtriya Kamdhenu Aayog has given a clear answer that its two-year period has ended on 20-02-2021.
15) The Rashtriya Kamadenu Aayog, an independent high power permanent body set up by the Indian government to protect cows, has been completely shut down after two years. If the situation is like this, Justice Samir Vinodchandra Vyas has mentioned in his judgement that cow dung can prevent atomic radiation 
16) There is nothing wrong with an individual or any politician saying this. But I would like to humbly state that it is not a healthy practise for a judge to write all his personal beliefs in a judgement.
17) Mohammad Aameen , who was arrested in a case registered at Nizar police station, belongs to the Muslim community. A doubt arises as to whether the court, which is supposed to sentence on the basis of witnesses and law, is sentencing the criminal on the basis of beliefs and in the light of scripture.
18) I request the Chief Justice of India to look into whether this is legal.  According to the testimony of only one head constable, the accused, Mohammad Aameen, was sentenced to life imprisonment and a fine of Rs 5 lakh.
19) Mohammad Aameen, who has been given a life sentence, seems to have no other criminal record. In this context, I would like to mention that the imposition of life imprisonment on non-scientific grounds is completely contrary to natural justice.
The punishment meted out to Mohammad Aameen, who was not given a fair chance to plead his case, is even against human rights. I humbly request the Chief Justice of India to kindly pay attention to this matter, considering the future of the poor 22-year-old youth who does not have the opportunity to have his own lawyer.
20) Courts are the last hope of the people. So,I would kindly request the Chief Justice of India to intervene in this matter without any delay, as it would set a wrong precedent for those courts to pass judgments on the basis of religious belief. I request the Chief Justice of this country to ensure that no such religious orders are passed in the High Courts or District Courts of any other state in the future.
Yours faithfully
B.R. Aravindakshan
Copy to:
The National Human Rights Commission,

Honorable  Chief Justice of Gujarat High Court of Gujarat

Gujarat human rights Commission

District sessions Judge, District & Sessions Court, Tapi at Vyara

Director General of Police
(B.R Aravindakshan, who has been working in the media industry for the past 20 years, is currently working as an editor for Sathyam TV. He also moderates political debates on this Tamil channel.)
---